Installation Art
Chinaware Athletes
Three athletes occupy one space and break apart.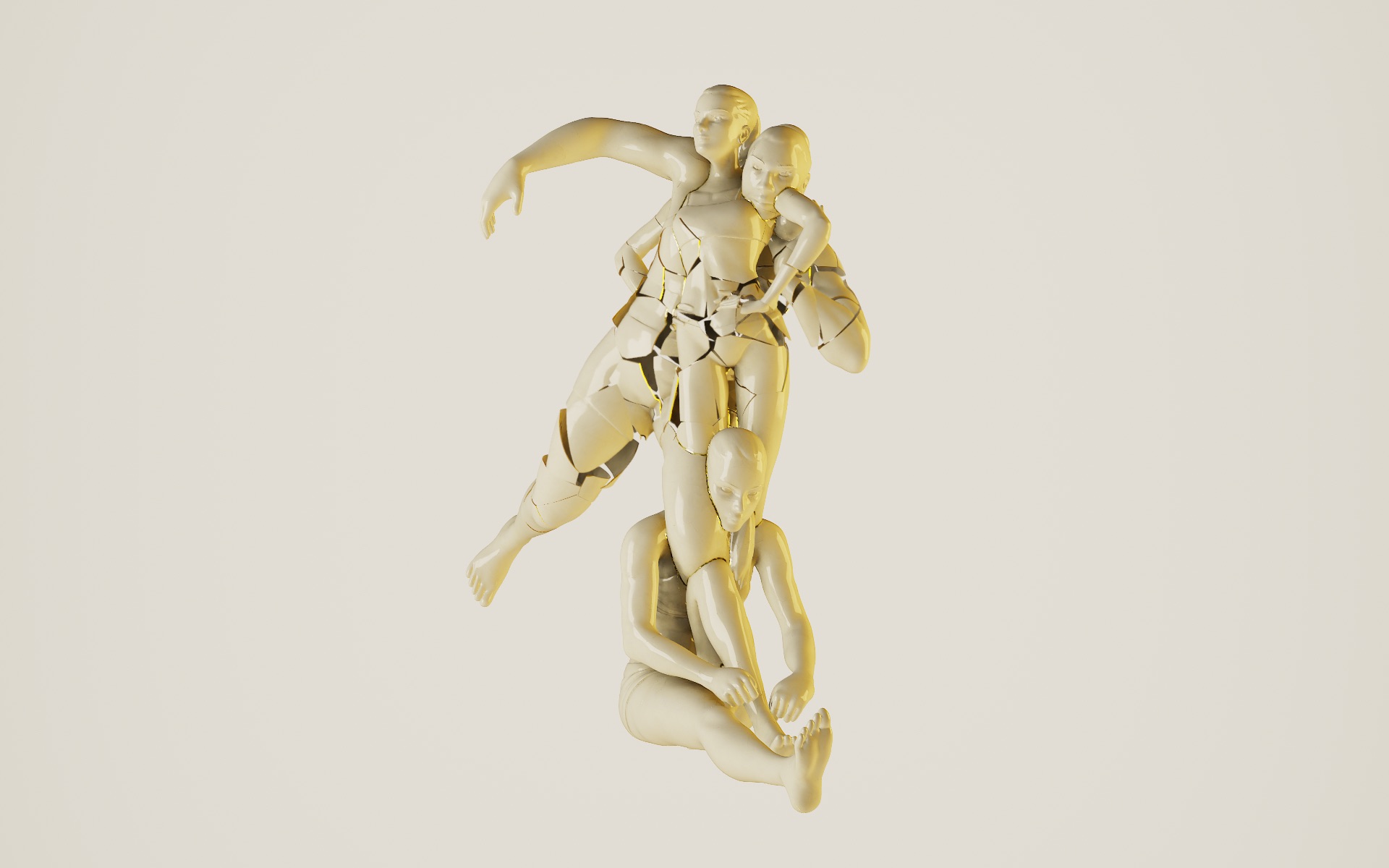 Teacup
An instrument with two faces: meditation and confrontation.
This interactive touchscreen artwork by digital artist Alexander Ocias comes with no instructions, it is an exploratory work centred on play, colour, sensuality and apprehension.
Turmoil is a part of our lives, but our relationship with it is non-linear. Therapeutic behaviour can overlap with inducement and reflection.
Interactive and Animated Pieces
In 2008-2009 I put together a number of works for exhibition, since then I've brought the confidence and patience from digital fine art back into my commercial games work.
Animations were prepared using Maya and After Effects, while interactive installations were built using flash.
Concrete Sunshine - 2009
Falling - 2008
Box
Irrational
Towers - 2009 - Interactive Installation
Quid Pro Quo - 2009 - Interactive Installation
Got a space or exhibition in mind? I can help.